Q. How can SPICE Framework Tools HELP YOU to Create Advantage?
A. By providing you with leading, Digital Resources for Assessment, Development and Performance Management of your People!
Q. How would SPICE Framework do this for you?
A. Spice Digital Tools and Resources create many advantages for your business. This is because they give you all the tools you need to work smarter, using any web enabled device!
To explain further, SPICE resources for assessment and people management are Digital Tools which come in Bundles, available in various sizes starting from 'Single Use' up to 'Premium'. We can even provide a 'Tailored Package' to suit your business needs. The Bundles consist of a comprehensive range of Tools in the form of Applications.
https://www.spiceframework.com/product-category/spice-bundles/
These applications provide user friendly resources, specifically developed for assessment and people management in changing and challenging times. They consist of;  Questioning Tools, Assessment Tools and Reporting Tools. You would set your desired questions for your team, these would then be assessed using the Assessment Tools which would then give you results by using the Reporting Tools. Its really that simple!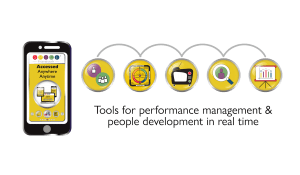 However there is much, much more on offer too. On registering to which ever bundle you choose, you gain access to your Workspace. This is where you would; Access all the of the Tools (as explained above) , Set Up Your Profile and Your Team, Set Training, Upload Documents and Videos, Store and Set Development Plans and Access the Forum.
We are confident that you will love what has been created! All of this can be offered to you with a FREE Trial. You can use all of the Tools and access the Workspace for  free so you can try it out for yourself  before making a choice on which Bundle. And that's not all, we would be delighted to set up a FREE DEMO by our Managing Director and creator of SPICE, Michael Croft.
Give us a call –  0113 733 2589 or email us hello@spiceframework.com
We'd love to hear from you!
Written by Maggie Hebdon
July 7, 2021